初日のオープニングレセプションでの様子です。ニューヨーカーが次々と訪れてくれて感激!!作品を長く鑑賞して下さる方が多く、どんどん質問してきてくれました。拙い英語と身振り手振りで会話してるうちに、あっという間に時間が経ち、好評のうちにレセプションは終わりました。忘れられない夜になりました。そして早いもので明日は最終日!!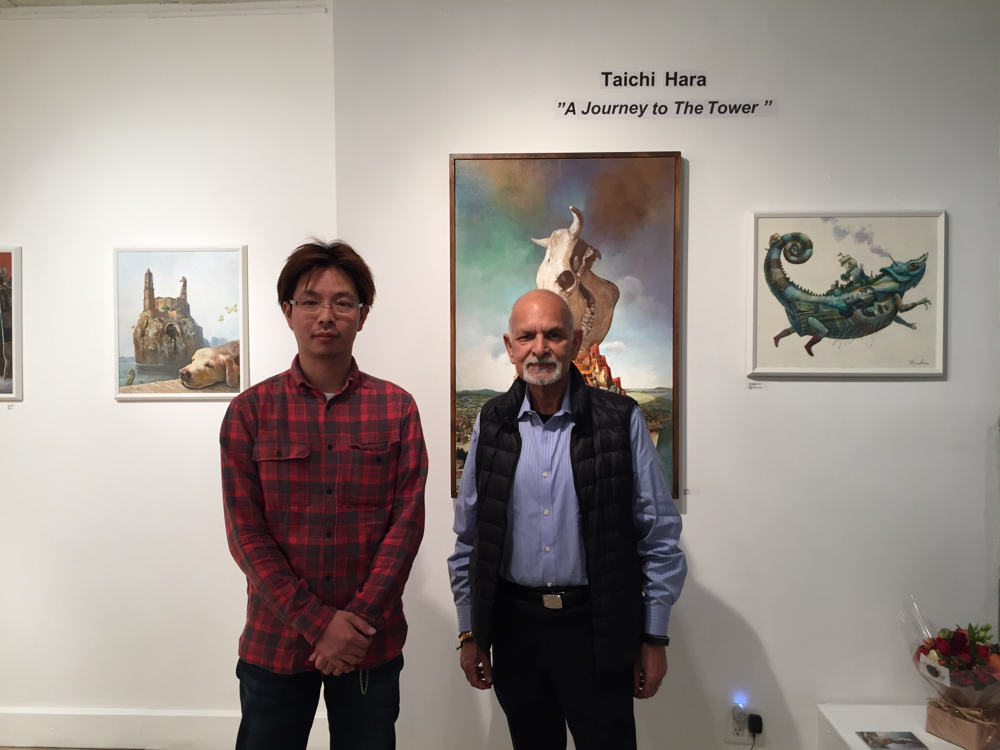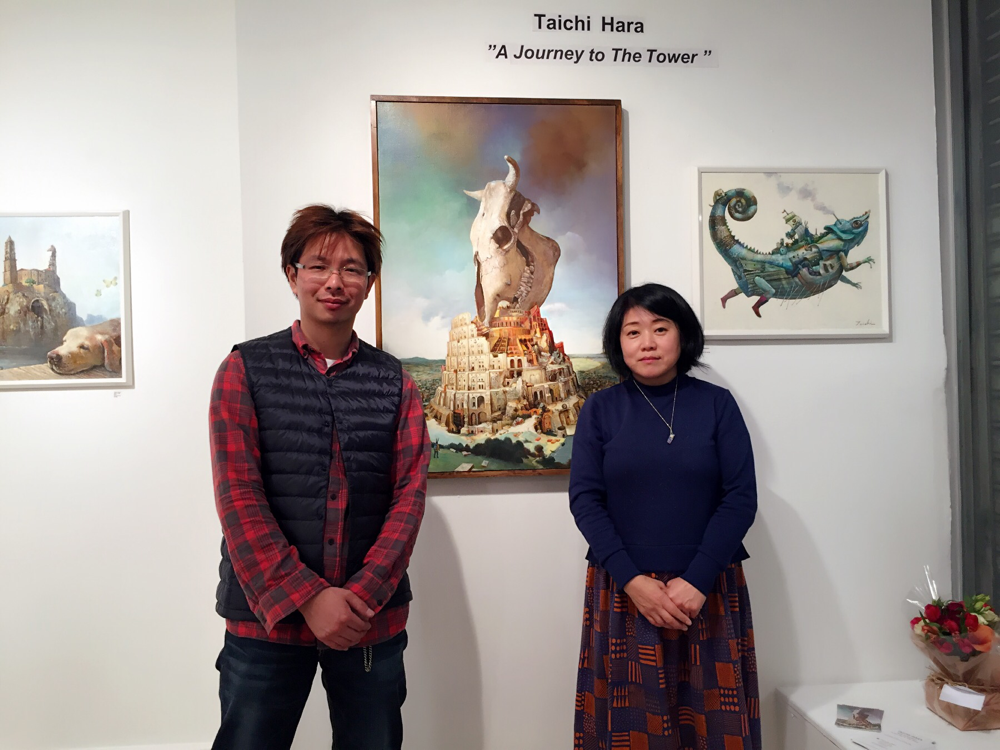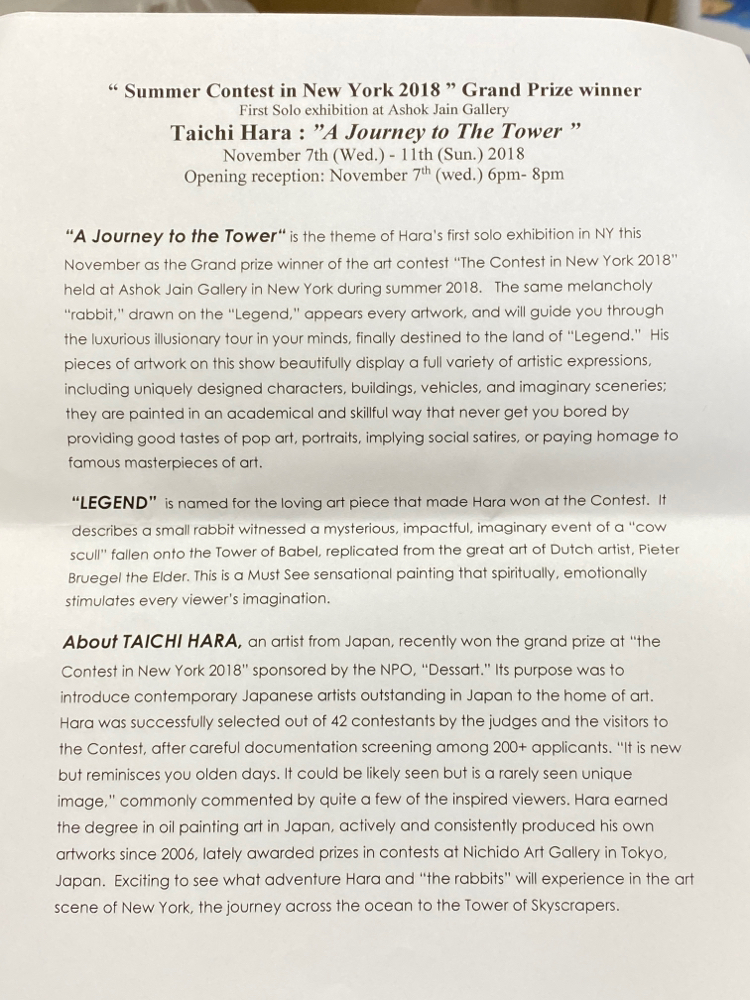 "Summer Contest in New York 2018" Grand Prize winner
First Solo exhibition at Ashok Jain Gallery
Taichi Hara: "A Journey to The Tower"
November 7th[Wed.] - 11th[Sun.]2018
Opening reception: November 7th[wed.]6pm - 8pm
"A Journey to the Tower" is the theme of Hara's first solo exhibition in NY this November as the Grand prize winner of the art contest "The Contest in New York 2018" held at Ashok Jain Gallery in New York during summer 2018. The same melancholy "rabbit," drawn on the "Legend," appears every artwork, and will guide you through the Luxurious illusionary tour in your minds, finally destined to the land of "Legend." His pieces of artwork on this show beautifully display a full of artistic expressions, including uniquely designed characters, buildings, vehicles, and imaginary sceneries; they are painted in an academical and skillful way that never get you bored by providing good tasted of pop art, portraits, implying social satires, or paying homage to famous masterpieces of art.
"LEGEND" is named for the loving art piece that made Hara won at the Contest. It describes a small rabbit witnessed a mysterious, impactful, imaginary event of a "cow scull" fallen onto the Tower of Babel, replicated from the great art of Dutch artist, Peter Bruegel the Elder. This is a Must See sensational painting that spiritually, emotionally stimulates every viewer's imagination.
About TAICHI HARA, an artist from Japan, recently won the grand prize at "the Contest in New York 2018" sponsored by the NPO, "Dessart." Its purpose was to introduce contemporary Japanese artists outstanding in Japan to the home of art. Hara was successfully selected out of 42 contestants by the judges and the visitors to the Contest, after careful documentation screening among 200+ applicants. "It is new but reminisces you olden days. It could be likely seen but is a rarely seen unique image," commonly commented by quite a few of the inspired viewers. Hara eared the degree in oil painting art in Japan, actively and consistently produced his own artwork since 2006, lately awarded prize im contests at Nichido Art Gallery in Tokyo, Japan. Exciting to see what adventure Hara and "the rabbits" will experience in the art scene of New York, the journey across the ocean to the Tower of Skyscrapers.